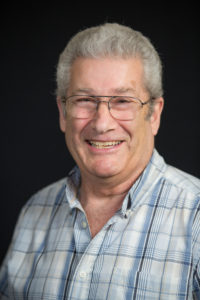 The Buddy-to-Buddy Volunteer Veteran Program staff and volunteers grieve the loss of Paul Clement, a long-serving and exceptional volunteer. Everyone who knew him knows what a good, kind man he was. We pay tribute to his life and outstanding service as a volunteer with Buddy-to-Buddy.
Words cannot capture just quite how special Paul was, but here is our attempt to do so: Tribute to a Great Man, Paul Clement
Paul, we thank you for your service to your country and your tireless efforts to serve and honor service members and fellow veterans. You will not be forgotten.