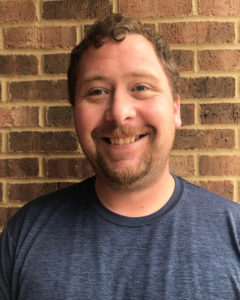 Thanks to Buddy-to-Buddy volunteer Richie Roberts, a disabled veteran and his wife were able to stay in their home.
Due to chronic health issues, a Mid-Michigan disabled veteran and his disabled wife were at risk of losing their home after getting behind on mortgage payments. The veteran contacted Buddy-to-Buddy for help connecting with short-term financial assistance to enable him and his wife to catch up on mortgage payments in order to keep their home. Buddy-to-Buddy staff paired the veteran with volunteer Richie Roberts, and Richie immediately started building a relationship with the veteran and determining what type of assistance he would be eligible for.
Richie was able to use the connections he has built over time as a Buddy-to-Buddy volunteer with the Michigan American Legion Foundation's Patriot Fund, Fallen and Wounded Warrior Fund, and Forgotten Eagles of Michigan to secure emergency financial assistance for the veteran. These funds and the tireless work Richie did allowed the couple to get caught up on their mortgage payments and set them on a path towards financial stability.
Richie has stayed in touch with the couple and is happy to report that they are now more financially secure and able to focus on staying healthy thanks to the assistance he provided. "They continue to do so much better than they were doing when I first met them and repeatedly express their gratitude for the help I gave them. It feels good to know I made a difference in their lives."
Buddy-to-Buddy is proud to have Richie as a volunteer!