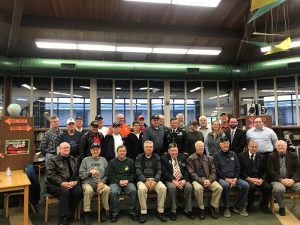 Buddy-to-Buddy staff had the honor to participate in a very moving Veterans Day assembly at Pioneer Middle School in Plymouth. The only day each year that the entire student body of 925 middle schoolers assemble all together at once is for this very special event. Program Manager Adam Jando delivered a lovely speech and humbly accepted a check of over $3,000 on behalf of the program–all of which came from donations and fundraising activities from Pioneer students, faculty, and staff.
Buddy-to-Buddy thanks Pioneer Middle School for this honor and generous gift!
Al igual que los talleres asépticos de Farmak en Ucrania, la producción española de la empresa cumplirá con las más estrictas normas europeas GMP (Good Manufacturing Practice) este enlace y de la FDA (Food and Drug Administration) de Estados Unidos.