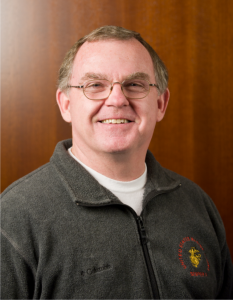 Thanks to Buddy-to-Buddy volunteer Dick Overton, a grieving widow was able to ensure her Korean War veteran husband received Military Funeral Honors.
Dick, a Marine Corps veteran, was contacted by the widow of a fellow Marine veteran who had recently passed away and needed assistance with funeral arrangements. The widow, unaware of what services were available to her, sought help in order to ensure her husband's memory and service to his country were honored.
"She was very concerned about the time frame. She called me up and let me know they were going to be having the services the following week in another city," Dick said. "Our job at Buddy-to-Buddy is to do a warm-handoff, get her with the right people, and I was able to do that by connecting her with a Veteran's Services Officer and then the Marine Corps detachment."
Dick said, "One of the reasons I participate with Buddy-to-Buddy is that every time we have a success is makes me feel good. This one particularly because I'm a Marine and the deceased was a Marine, so this was helping the surviving spouse of a fellow Marine."
With Dick's assistance, the widow of the Marine veteran was put into contact with the right people who helped honor her husband befitting the manner of an American hero.
"Each time we have a success it makes it worthwhile," Dick said. "It's just one more experience where I know there are a lot of people out there who we can connect with that can help us accomplish what we want."
Buddy-to-Buddy is proud to have Dick as a volunteer!