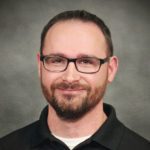 Adam Jando, LMSW
Program Social Worker
View BioLess
Adam Jando is the Buddy-to-Buddy Program Social Worker. In this role he provides mental health consultation and support to staff and volunteers, assists with challenging and complex situations that volunteers may encounter, and facilitates volunteer support calls. Mr. Jando earned a Bachelor of Science in Social Work from Eastern Michigan University and a Master of Social Work from the University of Michigan. He served as a combat Infantryman in the Michigan Army National Guard for six years, deploying to Iraq and Afghanistan.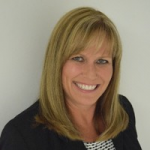 Amy Kienast, MS
Outreach Coordinator
View BioLess
Amy Kienast is the Buddy-to-Buddy Outreach Coordinator. She is responsible for implementing a volunteer recruitment plan, identifying and staffing veteran-related events, and reaching out to volunteers to ensure they have the support they need. Ms. Kienast has over twenty years of business development, networking, public relations, and sales experience from her tenure at other organizations including the MIAT College of Technology, Spirit Airlines, and Air Wisconsin Airlines Corporation. She holds a Bachelor of Science in Education from the University of Wisconsin-Oshkosh and a Master of Science in Technology Studies from Eastern Michigan University. Ms. Kienast is the wife and daughter of veterans and has extensive ties to the Michigan veterans' community thanks to her volunteer work with the Yankee Air Museum and Michigan Veterans Affairs Agency.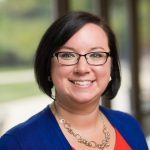 Jamie Majer, BS
Volunteer Coordinator
View BioLess
Jamie Majer is the Volunteer Coordinator for Buddy-to-Buddy. She earned a Bachelor's of Science from Eastern Michigan University in Health Administration and is pursuing an MBA and Master's in Management from Walsh College. She previously worked as a medical receptionist and medical record keeper at military hospitals throughout the Southern U.S. and at Integrated Health Associates (IHA) in Ann Arbor. Many in her family have served in the military, including her Army veteran husband and Marine veteran mother. Ms. Majer is responsible for answering the program's 1-800 call-in line and working with other staff to coordinate the referrals to volunteers.
Alyssa Wealty, MA
Communications Specialist
View BioLess
Alyssa Wealty is the Communications Specialist for M-SPAN and coordinates the various marketing communications activities for M-SPAN and all of its programs, including Buddy-to-Buddy. As a native of Military City, USA (San Antonio, Texas),  veteran spouse, and former military base employee, Ms. Wealty has a firsthand appreciation of service members, their families, and the sacrifices they make for our country. She earned a Bachelor's degree in English and Communications from St. Mary's University and a Master's degree in Integrated Marketing Communications from Marist College and has diverse experience working in communications, particularly for non-profit organizations. She focuses on using strategic, targeted communications to increase M-SPAN's reach and connection to the people it serves.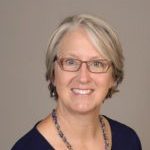 Margy Howes, MA
Administrative Specialist
View BioLess
Margy Howes is the M-SPAN Administrative Specialist. Ms. Howes supports all programs within M-SPAN, including Buddy-to-Buddy, and serves as the office manager. She manages many financials, including program feature reports, budget analysis, travel activity, expense tracking, and procurement. She manages logistic details for M-SPAN's statewide and national special events, such as the annual Buddy-to-Buddy Volunteer Recognition Event. Ms. Howes earned a Bachelor of Arts in Sociology/Social Welfare from The College of Wooster and a Master of Arts in Higher Education and Student Affairs from Bowling Green State University. She is the daughter and niece of World War II and Korean War veterans and is proud that her work at M-SPAN serves to improve the lives of today's veterans. She has been in this position since 2010 and is one of M-SPAN's longest serving staff.