Michelle Kees, PhD
View BioLess
Dr. Michelle Kees is a Clinical Psychologist and Associate Professor in the Department of Child and Adolescent Psychiatry at the University of Michigan.  She holds dual Clinical and Research Without Compensation (WOC) appointments at the Ann Arbor Veterans Affairs Medical Center (VA), and an Adjunct Appointment in the Department of Psychology at the University of Michigan. Dr. Kees' expertise centers on risk and resilience in female veterans, military spouses, caregivers, and families; peer programs supporting veterans in the community and on college campuses; and large-scale dissemination of evidence-based programs. She is the Principal Investigator for HomeFront Strong, a group-based resiliency intervention for military and veteran spouses/partners that is being disseminated statewide via community clinicians. She is the Principal Investigator for PAVE (Peer Advisors for Veteran Education), a national peer mentorship program for student veterans returning to college on the Post 9-11 GI Bill, and the Principal Investigator for the program evaluation of Buddy-to-Buddy, a peer support program for veterans throughout the state of Michigan. Lastly, Dr. Kees is working with colleagues at M-SPAN to develop a new program, After Her Service, that focuses on the intersection of mental health and professional growth in female veterans. She is also the spouse of a former National Guard soldier.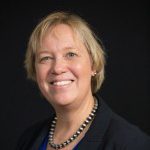 Marcia Valenstein, MD, MS
View BioLess
Dr. Valenstein is a Professor Emeritus at the University of Michigan Department of Psychiatry and a senior research scientist at the VA Health Services Research and Development service and the Serious Mental Illness Treatment Research and Evaluation Center (SMITREC). She has extensive clinical experience treating veterans in the VA health system. She is a national expert on peer-to-peer programs and was a key member in the collaborative Michigan Army National Guard and University development team that conceptualized and implemented the Buddy-to-Buddy program in the Michigan National Guard. Her areas of research focus are medication adherence, depression management strategies, quality of depression care and suicide.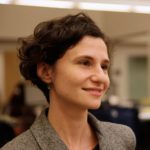 Adrienne Lapidos, PhD
View BioLess
Dr. Adrienne Lapidos is a licensed clinical psychologist and Assistant Research Scientist at the University of Michigan School of Social Work. She directs the Certificate in Integrated Behavioral Health and Primary Care. Her clinical practice background includes community-based primary care and recovery-oriented psychosocial rehabilitation through the Veterans Health Administration. Her clinical and research interests include integrated primary care, recovery-oriented systems of care, and Acceptance and Commitment Therapy. She has expertise in peer programs, program design for underserved populations and program evaluation.