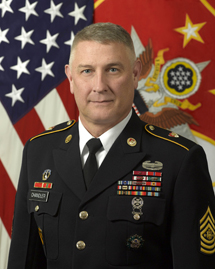 Sergeant Major of the Army Raymond Chandler
United States Army
SMA Chandler holds the highest ranking enlisted position in the Army. Throughout his 30-year career, SMA Chandler has served in every enlisted leadership position from tank crewman to command sergeant major. He has had multiple tours as a troop, squadron and regimental master gunner. SMA Chandler currently serves as the Army Chief of Staff's personal adviser on all enlisted-related matters. He devotes the majority of his time traveling throughout the Army observing training, and talking to Soldiers and their Families. SMA Chandler is open about his personal story of how multiple deployments have affected him and his family, and spoke to his experience as part of his Keynote address.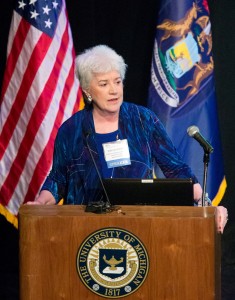 Kathryn Power, M.Ed., Regional Administrator, Region One 
Substance Abuse and Mental Health Services Administration (SAMHSA)
Director Power serves as the SAMHSA Initiative Lead on the Strategic Priority for Military Service Members, Veterans and Their Families, focusing on collaboration and coordination to ensure that behavioral health needs for this population are met. She has received many awards for her excellence in service.  Ms. Power is a retired Captain in the U.S. Navy Reserve.  She received her Bachelor's degree in Education from St. Joseph's College in Emmitsburg, MD, and a Masters degree in Education and Counseling from Western Maryland College.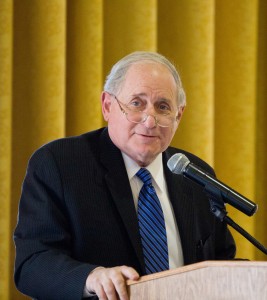 The Honorable Senator Carl Levin
Chairman, Armed Services Committee

Vice Admiral Robin Braun, Chief of Navy Reserve and Commander, Navy Reserve Force
Mr. Anthony Wickham, Chief of Family Programs, National Guard Bureau
Barbara Thompson, Director, Office of Family Policy/Children and Youth, Office of the Secretary of Defense, Military Community and Family Policy
Joyce Raezer, MA, Executive Director, National Military Family Association