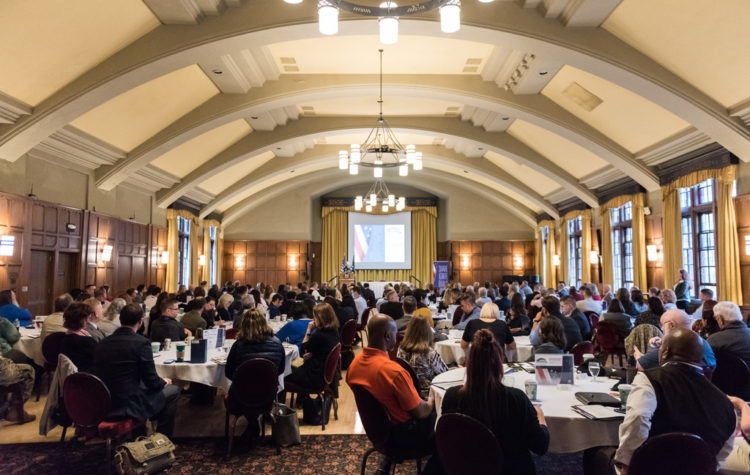 November 2 & 3, 2016
University of Michigan – Ann Arbor
M-SPAN hosted the two-day National Summit on Military and Veteran Peer Programs at the Michigan League in Ann Arbor in November 2016, with over 200 researchers, peer program leaders, veteran service organizations, military stakeholders, service providers, and funders representing 33 states. Highlights included the release of a RAND Research Brief on peer programs, powerful keynotes, and a diverse lineup of expert panels and facilitated small group discussions.
Funding for this event was provided by the Robert R. McCormick Foundation and the Bob Woodruff Foundation. The RAND Corporation Research Brief on peer programs was sponsored by the Bristol-Myers Squibb Foundation.