Jane Spinner, MSW, MBA
Co-Director
View BioLess
Jane Spinner is Project Officer for Strategic Initiatives at the University of Michigan Depression Center and Department of Psychiatry. In this position, she oversees the design, development, and implementation of major projects and initiatives that address the mental health needs of special populations, and helps translate clinical research advances in mental health to those in need in Michigan and nationally. Ms. Spinner has over thirty years of experience in the health care field, with a background as a clinician, health care business executive, and an entrepreneur.  She has specific expertise in strategic marketing planning and center of excellence development for health care systems, physician groups, and corporations.  She is Project Director for the M-SPAN programs and services.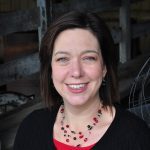 Michelle Kees, PhD
Co-Director
View BioLess
Dr. Michelle Kees is a Clinical Psychologist and Associate Professor in the Department of Child and Adolescent Psychiatry at the University of Michigan. She holds a Clinical Without Compensation (WOC) appointment at the Ann Arbor Veterans Affairs Medical Center (VA), and an Adjunct Appointment in the Department of Psychology at the University of Michigan. Dr. Kees' expertise centers on risk and resilience in women and families, including female veterans and military spouses; peer programs supporting veterans in the community and on college campuses; and large-scale implementation and evaluation of evidence-based programs. She is the Principal Investigator for HomeFront Strong, a Department of Defense funded resiliency intervention for military and veteran spouses and their children. Together with colleagues, Dr. Kees leads a resiliency program for women veterans, After Her Service, that focuses on the intersection of mental health and professional success. She also oversees the program evaluation of Peer Advisors for Veteran Education (PAVE), a national peer mentorship program for student veterans returning to college on the Post 9-11 GI Bill, and Buddy-to-Buddy, a statewide peer support program for service members and veterans throughout Michigan.  Dr. Kees received her PhD in Clinical Psychology at SUNY Stony Brook, completed a clinical internship at Children's Memorial Hospital in Chicago, IL, and completed a 2-year postdoctoral fellowship at the Center on Child Abuse & Neglect at the University of Oklahoma Health Sciences Center. She has been at the University of Michigan for 16 years, and was a founding member of M-SPAN in 2008.  She is also the spouse of a former National Guard soldier.
Brittany Risk, LMSW
Program Manager
View BioLess
Brittany Risk is the Program Manager for After Her Service (AHS), a resiliency skills and career coaching program for Post-9/11 female veterans offered through Military Support Programs and Networks (M-SPAN) at the University of Michigan. Ms. Risk oversees all aspects of the program, including participant recruitment and grants management. Prior to becoming the AHS Program Manager, Ms. Risk was the Program Manager for M-SPAN's Peer Advisors for Veteran Education program for over five years. As an appointee of the Governor, she also serves on the Michigan Board of Social Work. Additionally, she is a Field Instructor for the University of Michigan School of Social Work. Ms. Risk completed her Bachelor's Degree in Social Work at Michigan State University, and earned her Master's Degree in Social Work at the University of Michigan. Ms. Risk also has experience as a Project Coordinator at the Department of Veterans Affairs implementing programmatic research in the areas of veteran mental health, inpatient psychiatry, and substance abuse. She is interested in reducing stigma and barriers to care through innovative approaches for service members, veterans, and their families.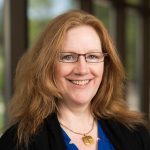 Chrysta Meadowbrooke, MA, MSI
Senior Research Specialist
View BioLess
Chrysta Meadowbrooke is the Senior Research Specialist for M-SPAN, working on research and evaluation for multiple projects, including After Her Service, Peer Advisors for Veteran Education, and HomeFront Strong. She earned her MS in Information at University of Michigan and her MA in Clinical Psychology at Antioch University. Through several years of experience with community-based health and clinical research projects, Ms. Meadowbrooke has developed skills in both qualitative and quantitative research, such as study design and management, data collection through surveys and interviews, and data analysis. Her professional and personal experiences with veterans and military families help strengthen her person-centered approach to research and her commitment to helping people improve their quality of life.
Jennifer Lamb, LMSW, MS
Trainer
View BioLess
Jennifer Lamb is a Trainer for After Her Service. She is part of the planning team, and also co-lead sessions in the After Her Service curriculum during the program's weekend retreats. Her primary role at M-SPAN is as the Program Manager for the HomeFront Strong program. Ms. Lamb has worked as a clinical social worker providing services to critically ill children and their families as well as direct therapy services  to both adults and children. She earned her Bachelor's Degree from the University of Central Oklahoma. She holds a Master's in Social Work from Loyola University Chicago and a Master's in Child Development from the Erikson Institute. She comes from a long family history of military service and served in the Marine Corps both as an enlisted Marine and a commissioned officer.