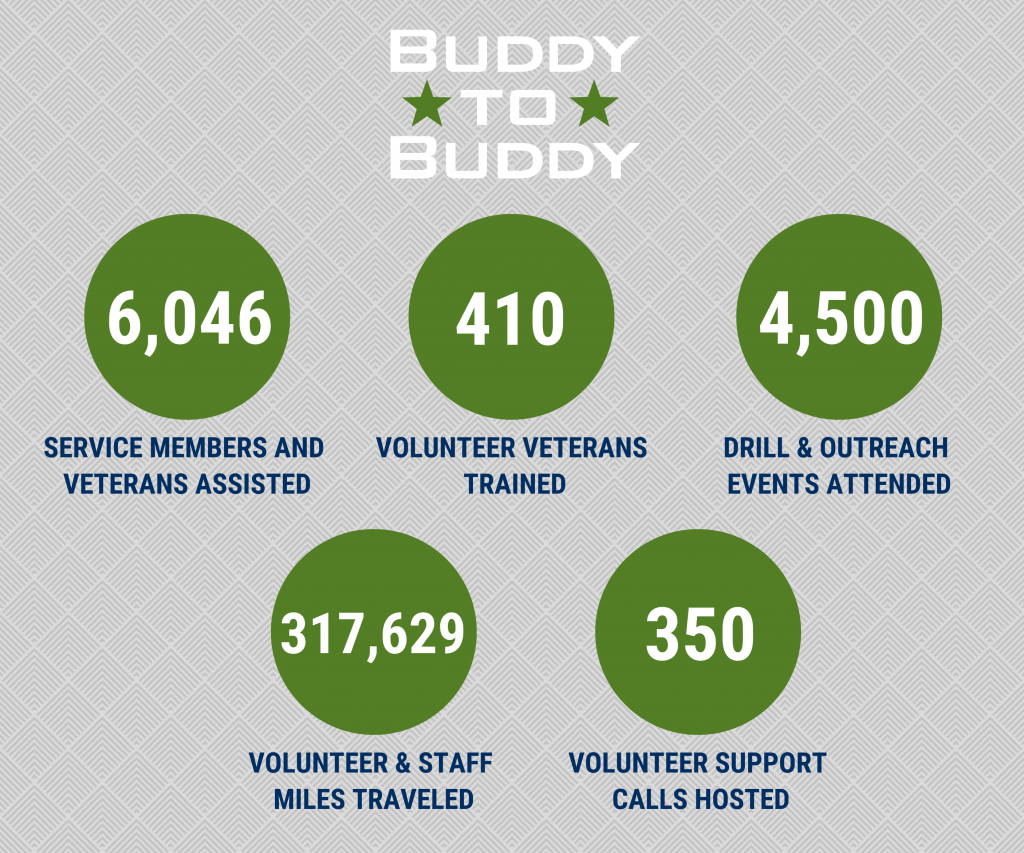 Effective January 3, 2020, the Buddy-to-Buddy Program is no longer operating under the University of Michigan auspices. M-SPAN staff is in discussions with the leadership of the Michigan Veterans Affairs Agency to incorporate many of the program elements into their expanding outreach and engagement activities.
Bill Bryan, former Buddy-to-Buddy Program Manager, is also beginning work on a new veteran substance use disorder initiative made possible by the Milbank Foundation. The project will focus on outreach, education, and linkage to resources for veterans and service members struggling with alcohol misuse, opioid addiction, and other substance-related disorders. Dr. Fred Blow, Director of the Addiction Center at University of Michigan, will be serving as the principal investigator on the project. Dr. Blow has worked extensively with the Michigan National Guard on substance use disorder research and programming, and this project will help continue that work, If you are interested in learning more about this project, please e-mail Bill Bryan at wabryan@umich.edu.
For more than 10 years, Buddy-to-Buddy Volunteer Veterans assisted over 6,000 Michigan service members and veterans with issues including mental health, financial, employment, housing/homelessness, and access to VA benefits and claims. It has been a privilege to do this work. The Buddy-to-Buddy and the Military Support Programs and Networks (M-SPAN) team thanks the hundreds of Volunteer Veterans who have powered the program for these many years and who have worked tirelessly to improve the lives of fellow veterans. It has been an honor to work with this group of amazing volunteers.