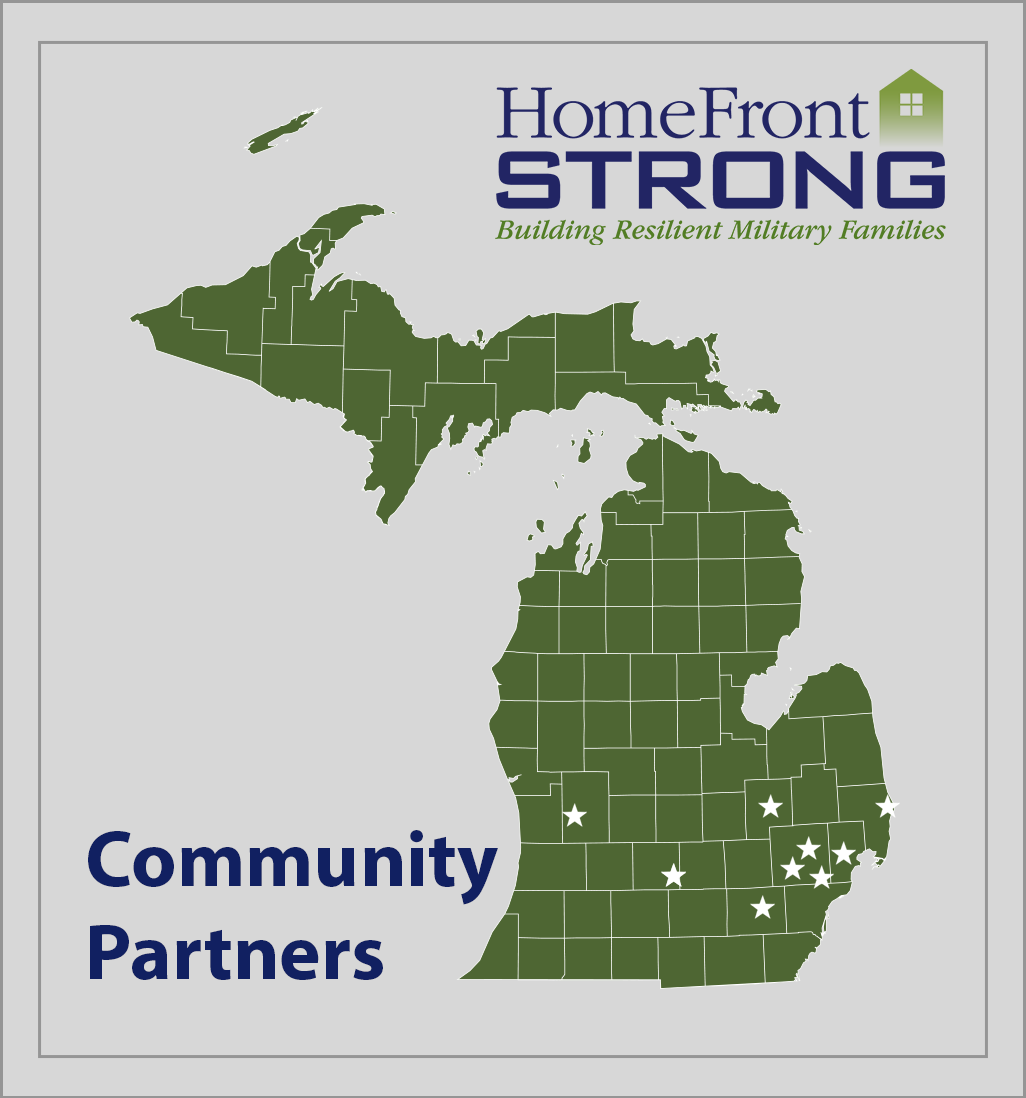 An important goal of the program is to train community mental health providers in military family resilience and HomeFront Strong so that they can continue to effectively work with military and veteran families. Training on the HomeFront Strong model model has been provided to nearly 200 mental health clinicians at various community agencies throughout the state.  The program has been offered in the community with several partners, including:
Future endeavors include training additional community providers in the model and offering HomeFront Strong at new community sites. If you would like to bring HomeFront Strong to your organization, please contact us at homefrontstrong@umich.edu or (734) 998-2205.
What our Community Partners say...Close
"Thank you for helping military FAMILIES. More needs to be done for families. Veterans have a list of things to choose from, but families do not."
"I would definitely recommend this training for a colleague. The material is excellent. I thoroughly enjoyed being part of this program and would facilitate another group if the opportunity becomes available."
"Thank you very much for bringing this opportunity to our campus. I have worked with families for years and recognized the stress on the spouse and children of veterans."
"I enjoyed working with my co-facilitator, who was very upbeat and encouraging. I also liked the coaching sessions because it was a useful tool in understanding how the group was going and figuring out things that could be tweaked."