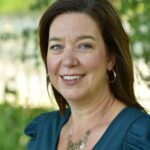 Michelle Kees, PhD
Director
View BioLess
Dr. Michelle Kees is a Clinical Psychologist and Associate Professor in the Department of Child and Adolescent Psychiatry at the University of Michigan. She holds a Without Compensation (WOC) appointment at the Ann Arbor Veterans Affairs Medical Center (VA), and an Adjunct Appointment in the Department of Psychology at the University of Michigan. Dr. Kees' expertise centers on risk and resilience in women and families, including female veterans and military spouses; peer programs supporting veterans on college campuses; and large-scale evaluation and dissemination of evidence-based programs. She is the Principal Investigator for HomeFront Strong, a Department of Defense funded resiliency intervention for military and veteran spouses and their children. Dr. Kees also leads a resiliency program for women veterans, After Her Service, that focuses on the intersection of mental health and professional success. Additionally, she oversees Peer Advisors for Veteran Education (PAVE), a national peer mentorship program for student veterans returning to college on the Post 9-11 GI Bill. Dr. Kees received her PhD in Clinical Psychology at SUNY Stony Brook, completed a clinical internship at Children's Memorial Hospital in Chicago, IL, and completed a 2-year postdoctoral fellowship at the Center on Child Abuse & Neglect at the University of Oklahoma Health Sciences Center. She has been at the University of Michigan for 17 years, and was a founding member of M-SPAN in 2008.  She is also the spouse of a former National Guard soldier.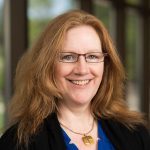 Chrysta Meadowbrooke, MA, MSI
Senior Research Specialist
View BioLess
Chrysta Meadowbrooke is the Senior Research Specialist for M-SPAN, working on research and evaluation for multiple projects, including Peer Advisors for Veteran Education, HomeFront Strong, and After Her Service. She earned her MS in Information at University of Michigan and her MA in Clinical Psychology at Antioch University. Through several years of experience with community-based health and clinical research projects, Ms. Meadowbrooke has developed skills in both qualitative and quantitative research, such as study design and management, data collection through surveys and interviews, and data analysis. Her professional and personal experiences with veterans and military families help strengthen her person-centered approach to research and her commitment to helping people improve their quality of life.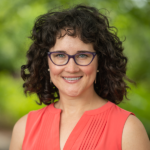 Alyssa Wealty, MA
Communications Manager
View BioLess
Alyssa Wealty is the Communications Manager for PAVE and coordinates the various marketing communications activities for it and all M-SPAN programs. As a native of Military City, USA (San Antonio, Texas), veteran spouse, and former military base employee, Ms. Wealty has a firsthand appreciation of service members, their families, and the sacrifices they make for our country. She earned a Bachelor's degree in English and Communications from St. Mary's University and a Master's degree in Integrated Marketing Communications from Marist College and has diverse experience working in marketing communications, particularly for non-profit organizations. She focuses on how to use strategic, targeted communications to increase PAVE's reach and connection to its partner campuses as well as the student veterans it serves.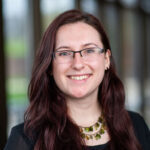 Emma Czajka, BS
Research Assistant
View BioLess
Emma Czajka is a Research Assistant for all M-SPAN programs, assisting with implementation and evaluation activities such as data collection, review, and analyses. She completed a Bachelor of Science degree in Biopsychology, Cognition, and Neuroscience with a minor in Biology from the University of Michigan in 2019. Prior to joining the M-SPAN staff, Ms. Czajka volunteered on the child team for HomeFront Strong and assisted with After Her Service research. Her educational pursuits, volunteer work with M-SPAN, and experience as part of a military family have all fostered her desire to help improve the mental health and well-being of service members, veterans, and their families.